I cannot imagine the pain and confusion a dog goes through when they are abandoned by their owner.
These heartless dog owners have options but still thousands choose to dump their loyal dogs in the middle of nowhere.
Thankfully, a dog who was tied to a tree deep in the woods in 100-degree heat with no food or water, was found in time.
Despite his heartbreaking ordeal this dog was all smiles for the men that rescued him.
The distressed dog was found by road workers collecting trash along a highway in Dutchess County, New York, according to The Dodo.
They had heard barking and walked deep into the woods to find out where it was coming from; there they found a dog tied to a tree.
"He was very happy and excited to see anyone," Lynne Meloccaro, executive director of the Dutchess County SPCA, told The Dodo. "He had been there for quite a while in 100-plus [degree] weather. He's clearly got a strong will to live."
Despite being dehydrated the dog, later named Pesci, was taken to Dutchess County SPCA and was so excited to meet all his new friends.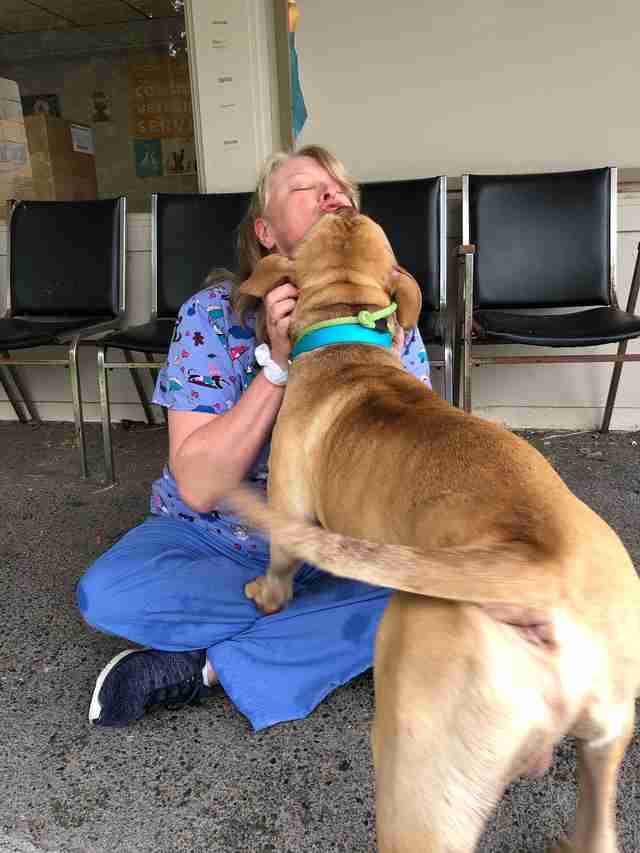 Staff were shocked as to why anyone would want to abandon such a sweet-natured and happy dog.
"He is a very sweet soul," Lynne added. "He's happiest when he's with people — he loves to play and get cuddles."
Police are investigating and are appealing for anyone with information surrounding the person responsible for abandoning this sweet dog.
"(The fact) That he was so far off the road suggests that whoever put him there did not intend for him to be found easily," Lynne added.
Meanwhile, Pesci is enjoying all the love and attention and will be ready for adoption soon.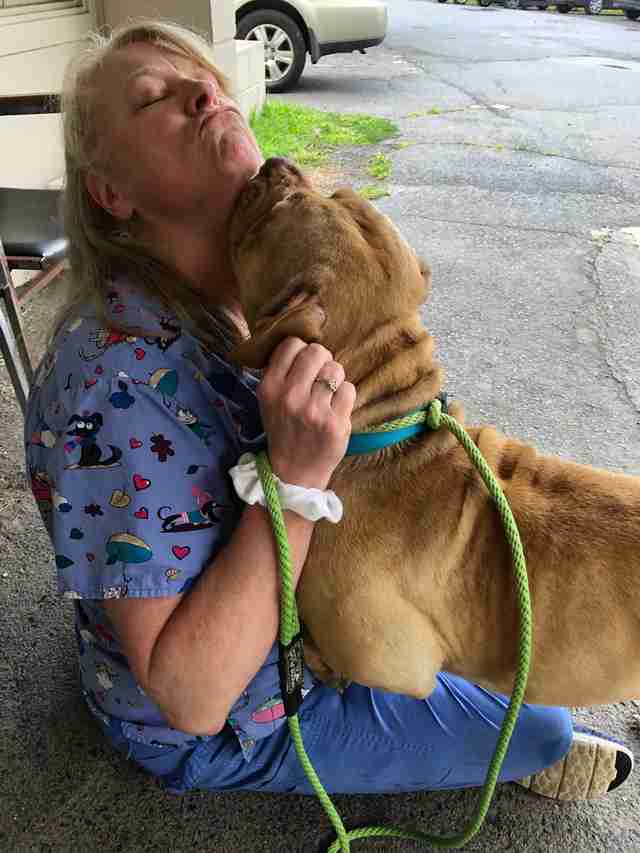 I can only think of one reason why someone would tie a dog up deep in the woods and leave it there in dangerously high temperatures. I hope they find the person responsible and they get what they deserve.
Please share to help find this heartless animal owner and to ensure Pesci gets the loving home he deserves.