Imagine if we took care of each other the way animals do. What wonderful world we would live in!
Animals don't care about differences – and in their world friendship really can cross all boundaries.
That's what this family became aware of when they were visited by a raccoon who brought along two very unexpected followers.
For several years, this raccoon had come to greet Eryn and her family at their home in Illinois.
The raccoon was half blind, was constantly bumping into things and was afraid of most everything in the outside world – so animal lover Eryn saw it as her duty to offer him a helping hand.
Every morning the raccoon came by to have a little breakfast. Later in the afternoon, he would to return to the garden for another meal.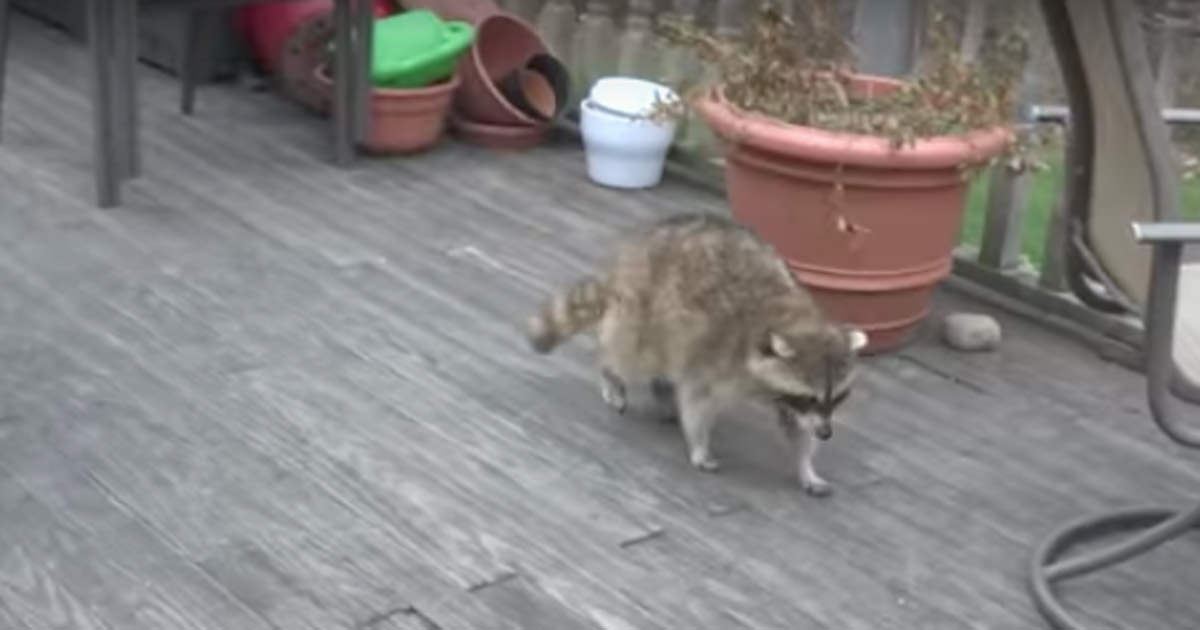 But one day everything changed.
At the same time as the raccoon sauntered up to the house to get something to eat, two black kittens appeared on the garden.
Wanted to get some food
The kittens followed the racoon – and soon realized that he was leading them to a trustworthy food source. They darted forward!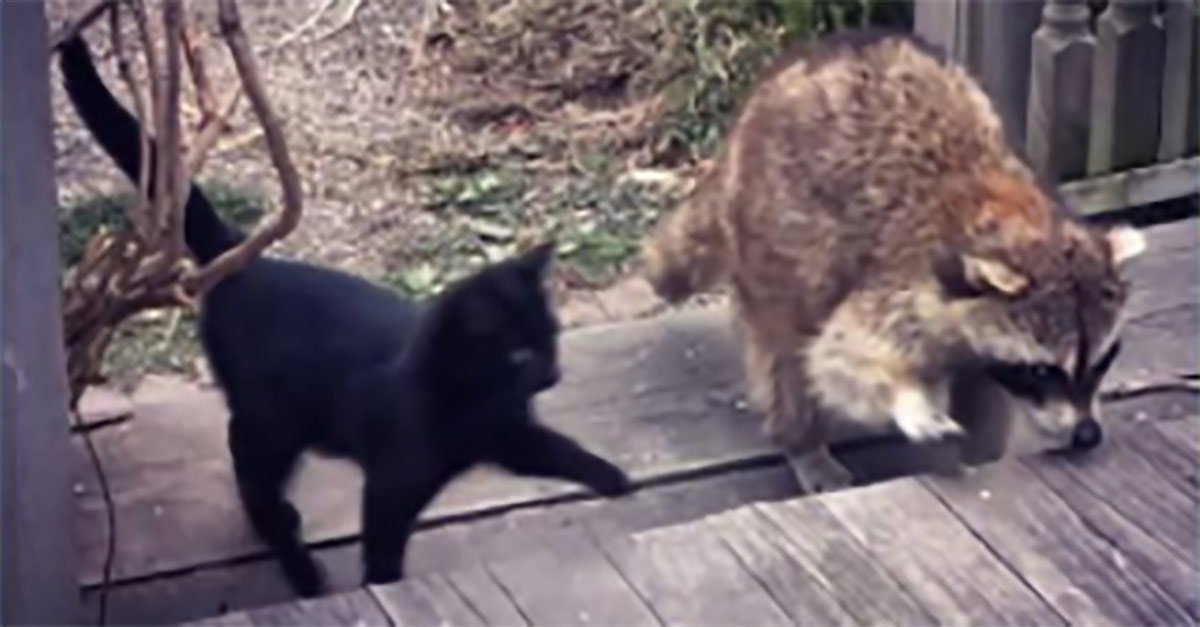 And so it continued.
The kittens became friends with the raccoon, who brought them to the food so that they could share.
And when they were ready, the cats accompanied their half-blind friend back to the woods – like two bodyguards!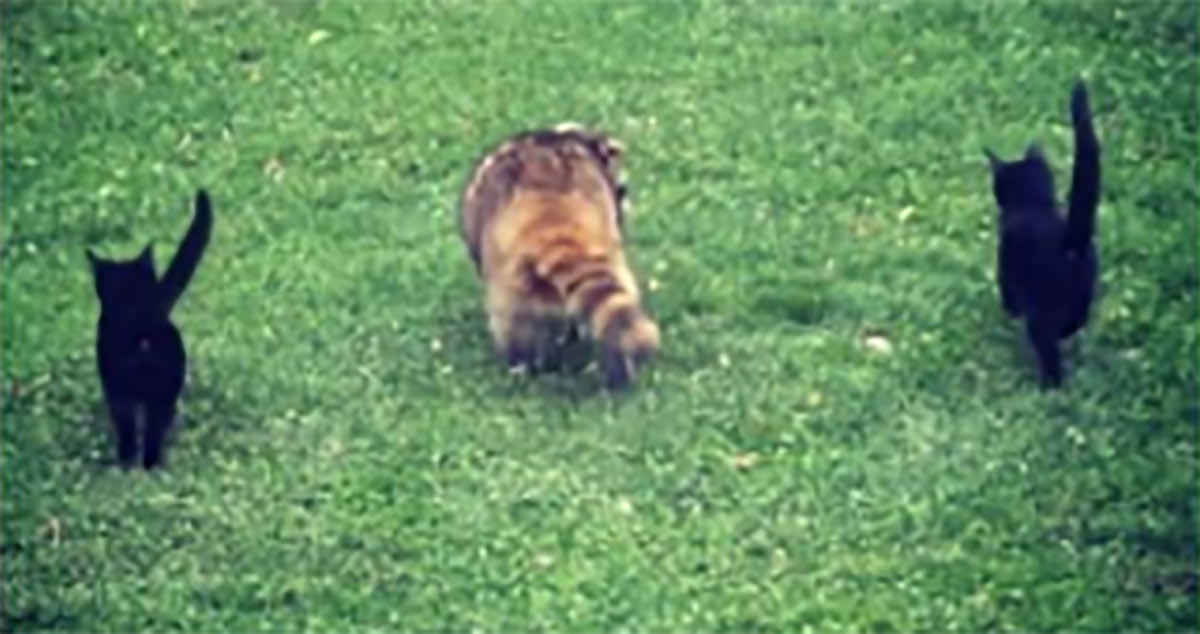 Visited for 5 years
Eventually, the raccoon went away. It had been a family friend for 5 years, which is impressive when compared to the average life expectancy of a raccoon of 2-3 years.
"A blind/handicapped raccoon surviving at least five years is pretty long time. He was a miracle," Eryn said, according to Love Meow.
He had a great life and got to spend his last years with two new best friends!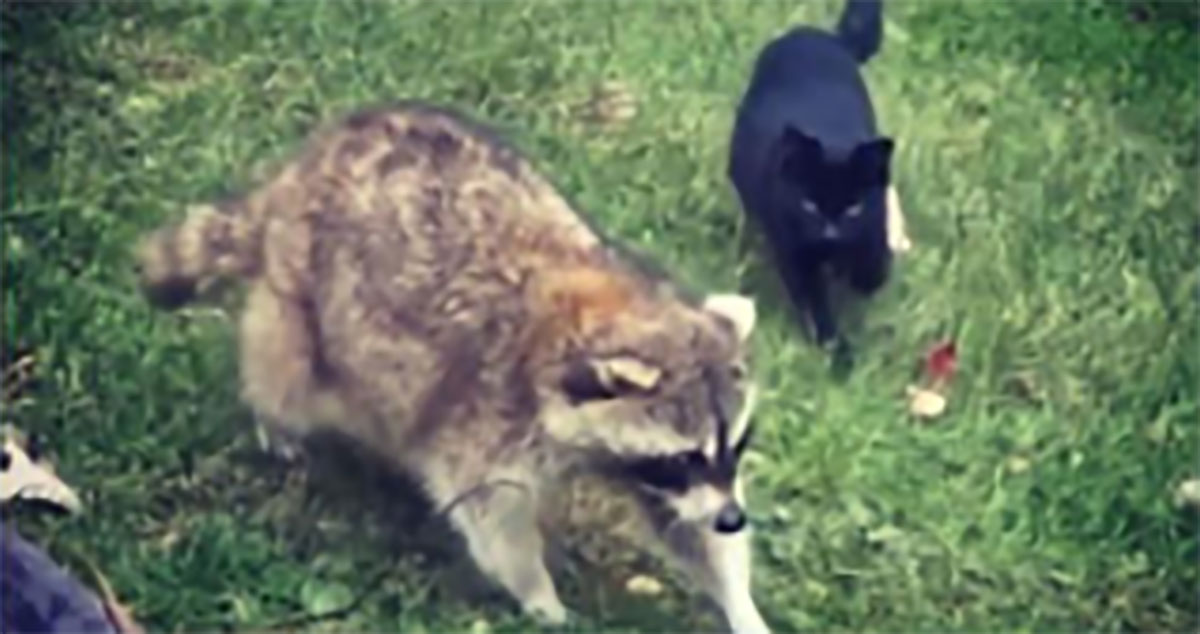 And what about the kittens? They were heart broken that they had lost their friend the raccoon – but at least they had Eryn and her family.
Because they were all alone with no mom or family to be seen, Eryn decided to adopt them.
She won their trust and love and they moved into the house. When the cats were castrated and chipped in December 2014, they became officially part of the family!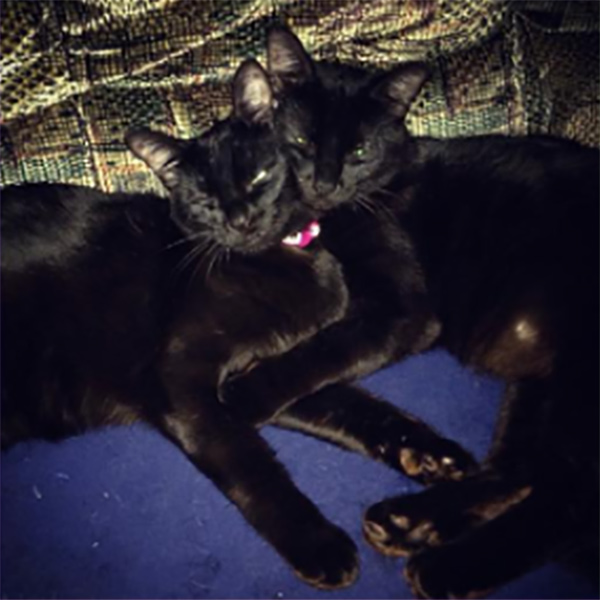 There they also met their new cat friend Squirt, who already lived in the house.
In a home surrounded by lots of love and care, the two little kittens have grown up together.
A blind raccoon led them to a loving home, where they're now living the dream – happy and loved!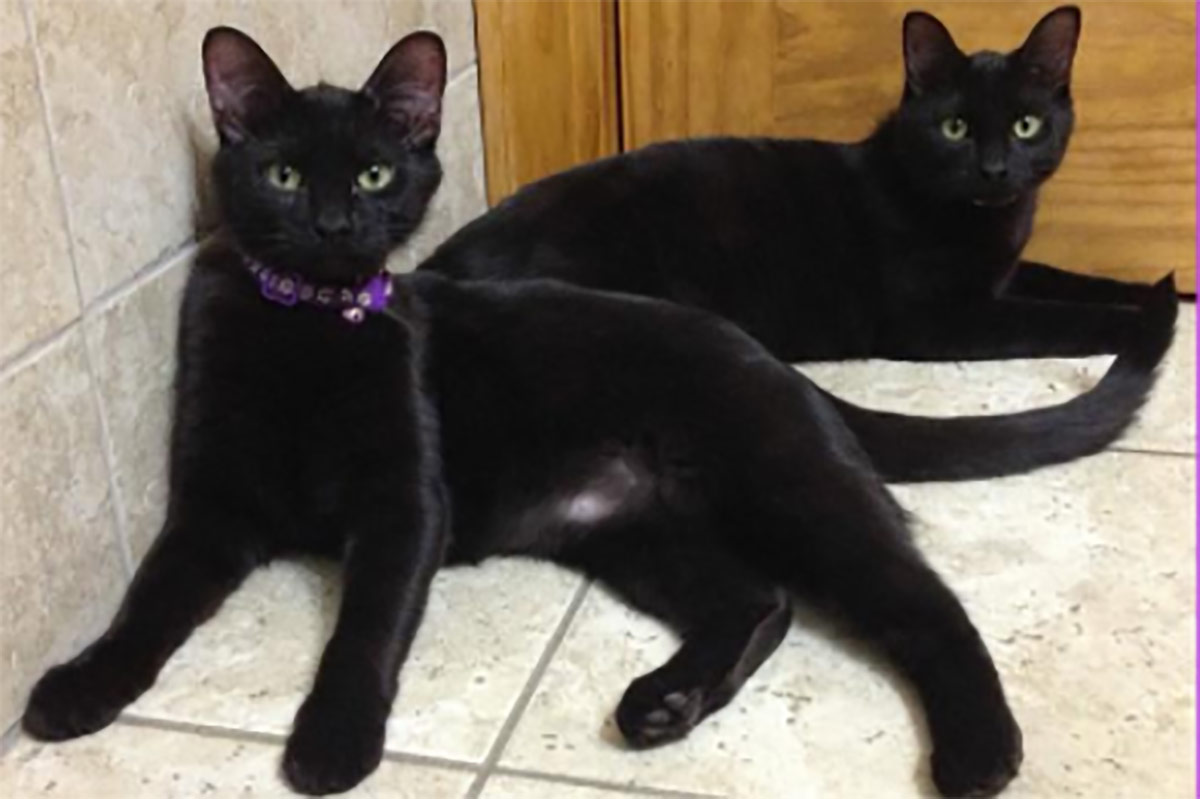 The friendship between the kittens and the raccoon is so wonderful to see.
In this clip you can see the cats strolling after their dear friend – and how all three play together in the woods!
Watch the clip here:
[arve url="https://www.youtube.com/embed/Vu7L5zVwB9M" /]
We have a lot to learn from our beloved animals.
Don't hesitate to share this sweet story with all your animal loving friends!
Published by The Animal Bible. Please like.