Walter was taken in my two big-hearted humans when he needed it most. His mom had rejected him and despite countless attempts to get her to take him she refused.
So Kelly and Brad Blake opened their Arizona home to a little sickly donkey and let him bond with their three German Shepherd dogs.
But it soon became apparent that the donkey, they called Walter, just wanted to fit in and started adopting his doggy brother traits.
Walter was a baby when Kelly and Brad Blake took him into their home in Oatman, Arizona.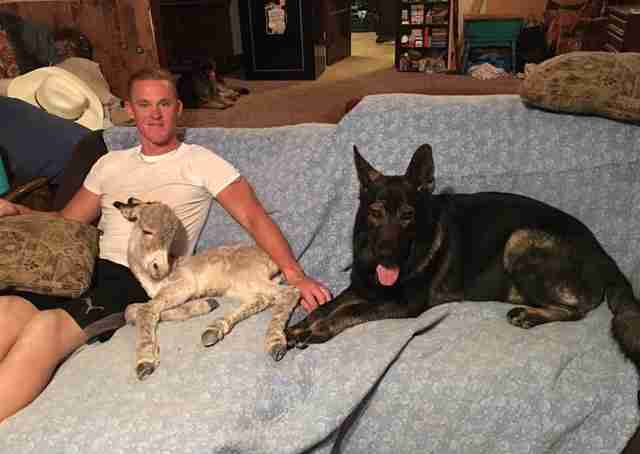 "We have wild burros that roam the town," Brad told The Dodo.
"Walter's mama rejected him because she was too young. The Bureau of Land Management and town locals tried for 10 hours to get Walter's mama to take to him. Nothing was working, so we were called and asked if we would like to adopt him. Of course, we said yes!"
'Teach him house manners'
Kelly and Brad gave him all the love and attention and the sickly little donkey became a big strong donkey – living in the couple's home with their three dogs.
"We have three German shepherds and they all took to baby Walter from day one," Blake said. "They have helped us raise him and teach him house manners."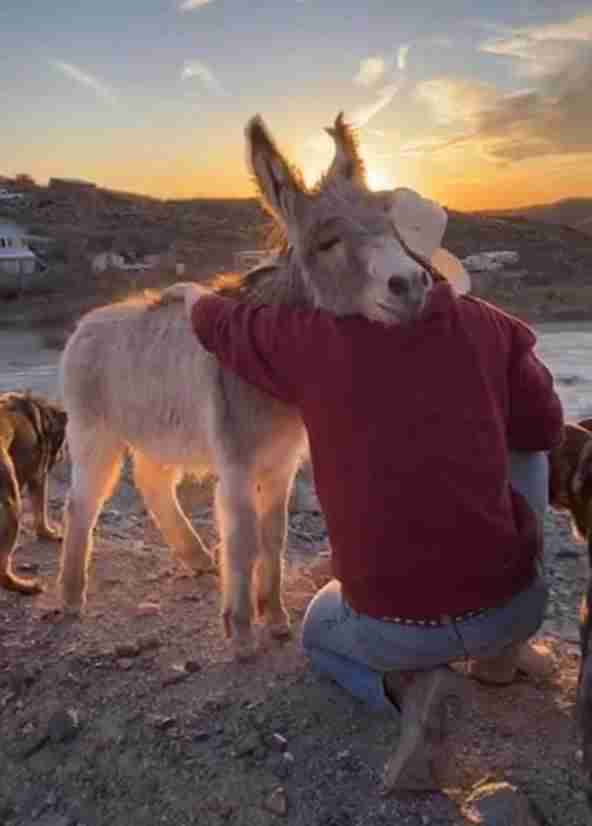 In the video below you can see just what an influence Walter's canine brothers have had on him when Brad returns home from a business trip.
As soon as he spots Brad he starts wagging his tail and nuzzling his shoulder.
'He is one of the pack'
"Walter acts as though he is a dog," Blake told The Dodo. "He wags his tail and gets excited when we come home. He hops and brushes his body against me to love on him. He even lays on the couch next to me for naps.
"Every night we all go on our walk into the desert for exercise and Walter runs around with our shepherds as though he is one of the pack," he added.
You can watch the cutest reunion between Walter and Brad in the clip below.
Please share with all your loved ones and help raise a smile and warm their hearts.