It's difficult to say why some animals get looked over for adoption and others find a forever home.
Bear was a very cute dog who had been picked up as a stray at 7 months old and nursed back to health.
Detroit Animal Welfare Group (DAWG) picked him up from the streets of Flint, Michigan – he was very emaciated. After spending some time with a foster family, he was returned to the shelter as his foster family was moving away.
Bear was given a kennel at the shelter and staff thought it wouldn't be long before he was given a forever home – but three years later and he's still at the shelter.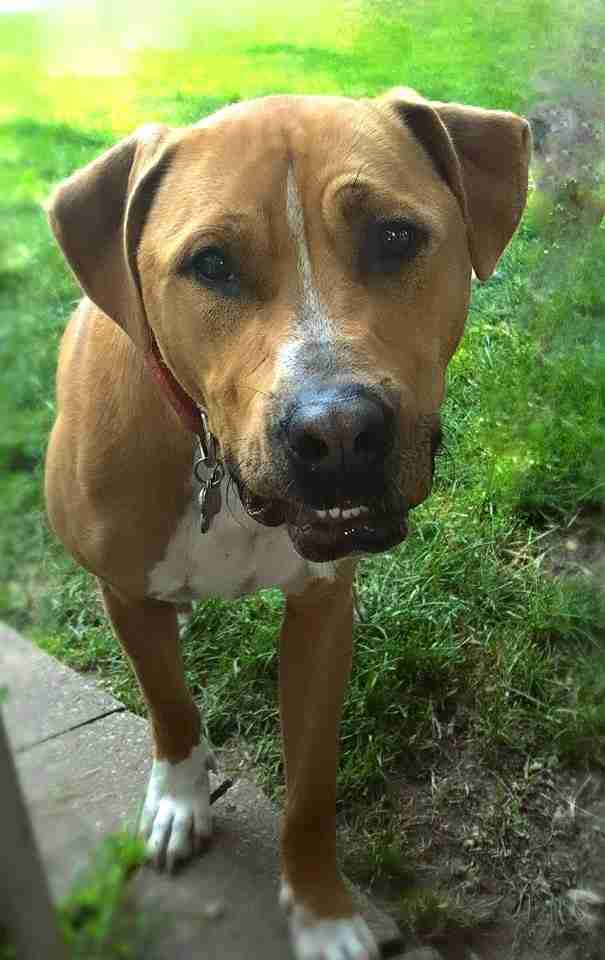 Kelley LaBonty, director of DAWG, told The Dodo: "Bear is wonderful with people. He loves kids, he loves men and women. He's very playful, and he loves to cuddle and get belly rubs. He knows his basic commands."
The only problem with this gorgeous pooch is he doesn't get along with other animals.
"Our goal is to find him a home with no other pets, but that's hard to do," Kelly said. "We've taken him to hundreds of adoption events over the years, and he just gets overlooked every time."
He came really close to finding a forever home when a woman drove for an hour and a half to pick him up. She had the perfect set up – kids, a fenced yard and no other animals.
"The kids decided that they didn't want him," Kelly said. "They wanted a different dog."
Bear was so disheartened he wouldn't even get back into the woman's car, he got incredibly depressed, according to Kelly.
He was even taken to the Bissell Pet Foundation's Empty the Shelter and every animal was adopted but Bear.
"He came back to the shelter, and that's when I took a picture of him," Kelly said. "It went viral because it was a very sad picture. He did not want to go back in the kennel. A lot of people said, 'I'll take him, I'll take him, I'll take him,' but 99 percent of the people who say it don't actually mean it."
Bear is very depressed as most dogs are after spending years in a kennel, he's sick of staring at the same wall and just spends most of his days with his head down sleeping.
But staff haven't given up on this lovable goofball and are determined to find him the right home.
"We don't want to set him up to fail," Kelly said. "We all love him very much, and we don't want to put him in a situation where he would fail and have a bad outcome. So that's why we try and find the right home for him, and hopefully it will come soon."
UPDATE: BEAR WAS ADOPTED!!!