What started as an accidental spill of food by a 4-year-old has blossomed into an unusual friendship between a young girl and the crows that visit her back yard every day.
When Gabi Mann got out of the car, the crumbs of whatever she had been eating would drop on the floor and the crows would swoop in and clean them up.
But as the drop of crumbs evolved into sharing her lunch with the birds, her feathered friends started to show just how grateful they were.
Now the 8-year-old, from Seattle, has a whole collection of well looked after trinkets that the crows deliver to her daily and is happy to show them off.
In a bead box full of carefully labelled bags Gabi's gift collection includes buttons, LEGO pieces, scraps of metal, and even a heart-shaped bead.
Once, Gabi even got a piece of metal with the word "best" on it; they make up a treasured collection.
But her favorite, she told BBC News, is a pearl-colored heart. "It's showing me how much they love me," she said.
Now feeding time has become a regular feast for the birds as she fills the birdbath with fresh water, covers the bird-feeder platforms with peanuts and throws a handful of dog food into the grass every morning.
It was after the bird-loving family adopted this routine that the gifts started appearing.
Photographer mom Lisa who captures these generous birds in action told BBC News that she recently lost a camera lens which was later returned by one of the crows.
"You can see it bringing it into the yard. Walks it to the birdbath and actually spends time rinsing this lens cap," she said.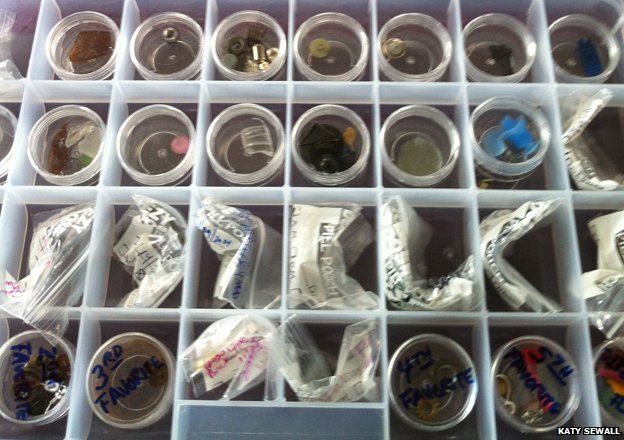 I love the relationship Gabi has with the nature around her, it's so good for children to interact and learn how to respect the natural world.
Please share with all your nature-loving friends and help lift their spirits today.