Yesterday, the world lost one of the most iconic stars of the '70s and '80s: Olivia Newton-John, the Grammy-winning and platinum-selling recording artist also known for her iconic performance in Grease, died at the age of 73, following her third battle with breast cancer.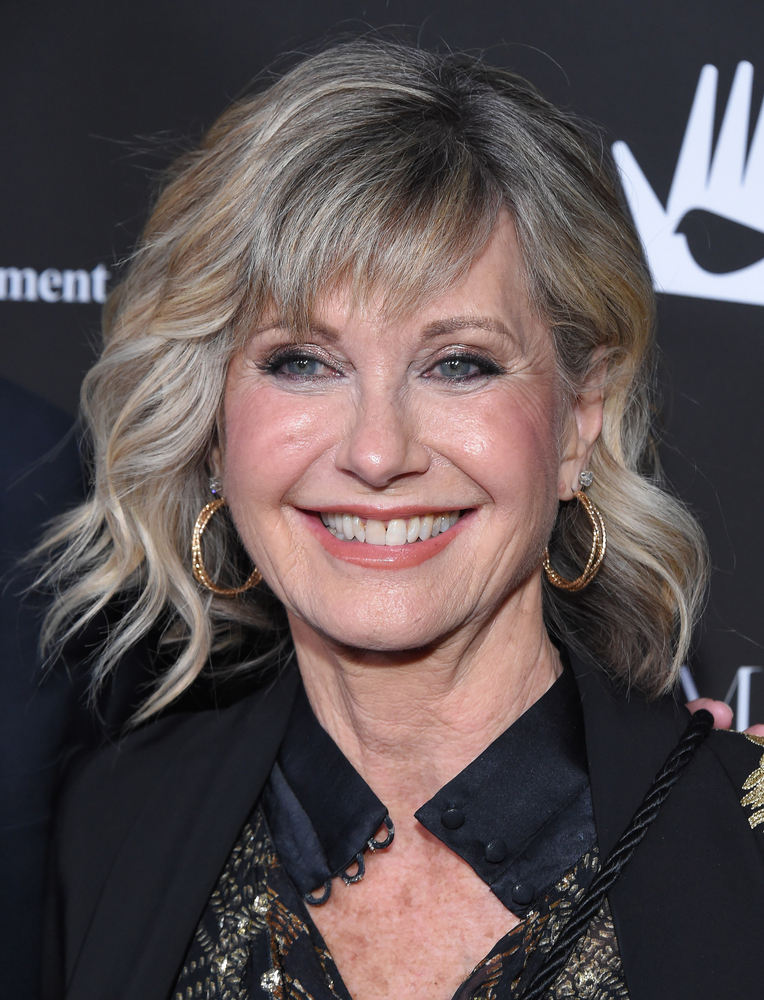 In addition to her successful singing and acting careers, Newton-John was known as an advocate for both breast cancer research and for animal rights and environmental causes.
It was a passion she shared with another Australian celebrity: Bindi Irwin, the daughter of the late Crocodile Hunter star and conservationist Steve Irwin. The two women had become friends over the years — so when the singer/actress passed away yesterday, Irwin shared a heartfelt tribute to Newton-John on social media.
'One of the kindest and most wonderful souls'
Irwin shared a photo of the two holding hands at the Olivia Newton-John Cancer Wellness & Research Centre's Wellness Walk and Research Run in 2016.
In the caption Irwin praised Newton-John as "one of the kindest and most wonderful souls the world has ever known."
According to Outsider, Newton-John was a longtime friend of the Irwin family. She took part in a tribute to Steve Irwin a year after his death in 2006, and also attended a charity fundraiser on the 10-year anniversary.
According to Daily Mail, Newton-John wore a khaki scarf as a tribute to Steve Irwin.
And Bindi Irwin, who has followed in Steve's footsteps as an animal conservationist and media personality, has always supported Newton-John, especially in recent years as the singer battled cancer.
In 2017, Irwin wished Newton-John a happy birthday on social media. "Love you so much. Your strength and grace inspires the world," she wrote.
Irwin and Newton-John had plenty in common. In addition to being Australian celebrities (Newton-John was born in England, but was raised primarily in Melbourne) they shared a lifelong love of animals.
Olivia Newton-John, animal lover
Newton-John had so many pets that she compared it to a zoo: she told Interview Magazine in 2011 that she lived with four cats, five horses and nine dogs.
"I love animals. They give so much to you and demand so little. And you can trust them," she told the outlet.
Before her singing career took off, Newton-John considered a career working with animals, like being a vet or a horse-mounted policewoman. But show-biz turned out to be the right career for her: with multiple platinum-selling albums, she's one of the best-selling music artists of all time.
In the 1970s she scored hits with singles like "I Honestly Love You" and "Let Me Be There." Her starring role in the smash-hit musical movie Grease made her an even bigger star, and she later had another smash hit with "Physical."
But her musical success didn't stop her from wanting to help animals. Throughout her career, she was known as an advocate for animal rights.
In 2014, the singer adopted a moon bear named Olivia in Nanning, China, freeing her from a life on a bear bile farm.
"I can't stand the thought of 10,000 bears suffering bile extraction across China. It is a cruel practice and has to end," she told Animals Asia. "I'm happy to be able to do my part and look forward to watching Olivia bear go from strength to strength under Animals Asia's care."
Newton-John also had pets throughout her life, even when her career success kept her busy. She encouraged people to rescue dogs.
"A lot of those dogs have not come from better situations. So wherever you get them from is wonderful," she told Chewy. "Some people still say they're getting them from a breeder, and that's their choice. But there are many animals that need homes, so if you can adopt a dog, it's a wonderful thing to do."
Rest in peace to the incredible Olivia Newton-John. In addition to being such a talented singer and actress, she did so much for breast cancer research and for animal rights.
Please share this story and pay tribute to the late great Olivia Newton-John.