A hunter who made shooting big game his business for almost three decades has died after he was crushed by an elephant shot by another member of his hunting group.
Theunis Botha started hunting in 1989 and made money organizing hunting tours, which he used to pay for his education.
When he graduated from college he established a hunting farm with his wife and went on to own a string of private hunting ranches in Zimbabwe, Botswana and South Africa.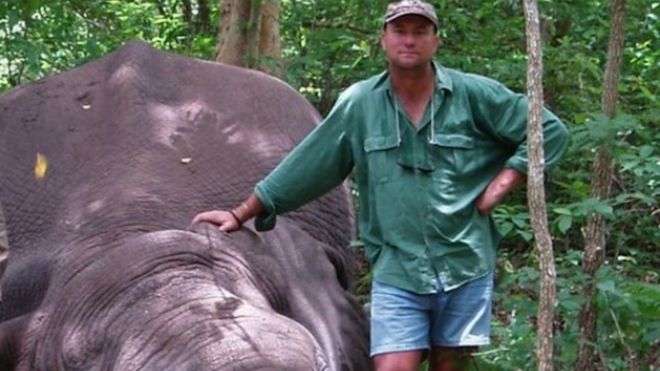 Theunis was leading a group of hunters near the Hwange national park in Zimbabwe when they came across a group of breeding elephants.
Three of the elephants then started to charge the men. One of the elephants reportedly lifted him up by her trunk and one of the other men shot the elephant.
The elephant then collapsed and fell on top of Theunis crushing the father-of-five to death. His eldest daughter confirmed his death, according to BBC News Online.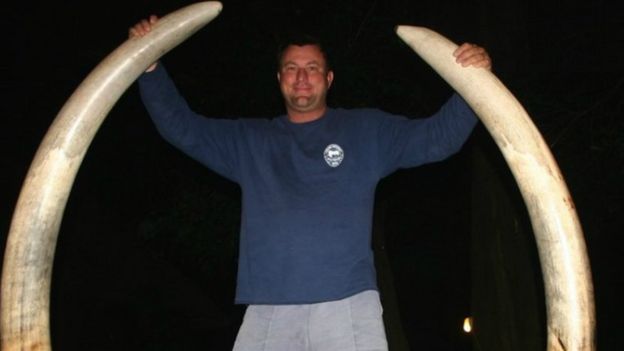 The hunting tours he ran included his specialty the "Monteria hunt" which involves a pack of hounds driving deer and boar, and hunters shoot their prey.
Theunis' website says he started leading hunting safaris in 1989, having previously served as a sergeant in the South African infantry.
One of his friends, Steve Scott, announced the death on Twitter and a Facebook tribute by Zimbabwe-based Kuronda Safaris which had worked with him wrote he was "a great man with a fantastic sense of humor".
As sad as his death is, I refuse to accept there is a place for hunting in this world.
Feel free to leave your comments on our Facebook page and don't forget to share.