International stars of the animal kingdom Sphen and Magic, a same-sex penguin couple have hit the headlines again after adopting an egg for the second time.
The Australian gay couple who made headlines after successfully hatching baby Lara in October 2018, have done so well in their parenting responsibilities the zoo has given them another egg to hatch.
The two met at Sealife Sydney and started collecting pebbles before breeding season prompting staff to give them a dummy egg to see how well they looked after it.
"They were absolute naturals and displayed great care for their egg, so much so, the team at Sea Life Sydney fostered a real egg to them from another couple who had two," SeaLife Sydney wrote on its website.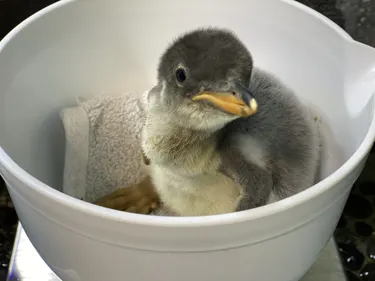 Now the power couple have successfully hatched another Gentoo Penguin chick in the aquarium's Sub-Antarctic Zone this fall. For the second time, the couple adopted an egg from a heterosexual couple that had two.
"We are beyond excited to welcome the new penguin chicks to our colony," said Kerrie Dixon, SEA LIFE Sydney Aquarium Penguin Supervisor, in a release.
"They are doing really well and gaining weight. They started at around 95grams (0.2 pounds), now our oldest is almost 2kg (4.4 pounds) and the youngest is sitting at around 399grams (0.8 pounds)," said Kerrie Dixon, SEA LIFE Sydney Aquarium Penguin Supervisor, in a release.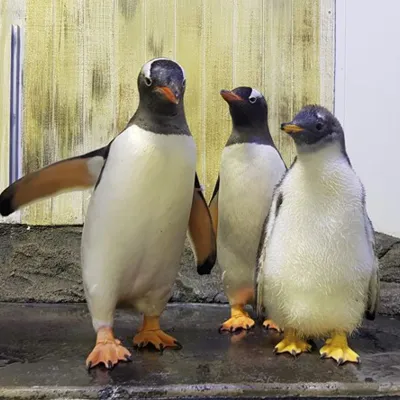 The couple's oldest child Lara is already learning to build a nest and incubate eggs this breeding season as the youngest member of the colony.
"Lara is now two years old and surprising us everyday with how independent she is," an aquarium spokesperson told Out magazine.
"Despite still being relatively young, she attempted to take part in this year's breeding season. She and her partner set up a nest and carefully watched over it but unfortunately weren't successful in hatching an offspring."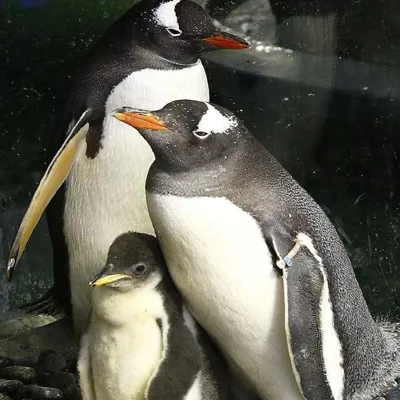 Penguins, including Gentoo penguins, are one of several species where same-sex couples are relatively common.
Aquarium staff say the couple now have more pebbles ready for breeding season than any other penguin couple.
There's no "mom" or "dad" penguin — they alternate between patrolling the nest and incubating their next egg, setting a strong example for Lara.
"We look forward to seeing how she goes next year and whether she'll give Sphen and Magic a little grand penguin chick," the spokesperson told Out magazine.
I could watch this beautiful penguin family all day! Help us send congratulations to the proud parents by sharing this uplifting news with others.