It's always heartbreaking when a dog is abandoned, but it's always great to hear when an abandoned dog finds a new home.
Recently, one dog who was abandoned in a cemetery got adopted, finally getting a happy ending after going through so much distress.
Last month, MSPCA-Angell reported that a white five-month-old pit bull puppy was found in a crate near Mount Hope Cemetery in Boston, abandoned by his owner.
The pit bull, now named PJ, was taken to the MSPCA's medical center for treatment. The dog was in very poor shape: he was diagnosed with Parovirus, an infections and deadly disease that affects dogs.
But PJ pulled through, thanks to the medical treatment he received, including receiving intravenous fluids. "As of today, [PJ is] doing much better," MSPCA-Angell wrote on Facebook.
They did not have any leads on who left PJ at the cemetery, and called on the public's help for information. They wrote that while they understand that sometimes people cannot afford to care for their dogs and wind up in "desperate situations," they stressed there are better options than abandoning animals.
"Our first and foremost goal is to help when people and animals are in need, and we have an array of support programs for people that are struggling to keep their pets at home and, as open admissions shelters, we make the process of surrendering accessible and free of judgment for pet owners who need to relinquish their animal."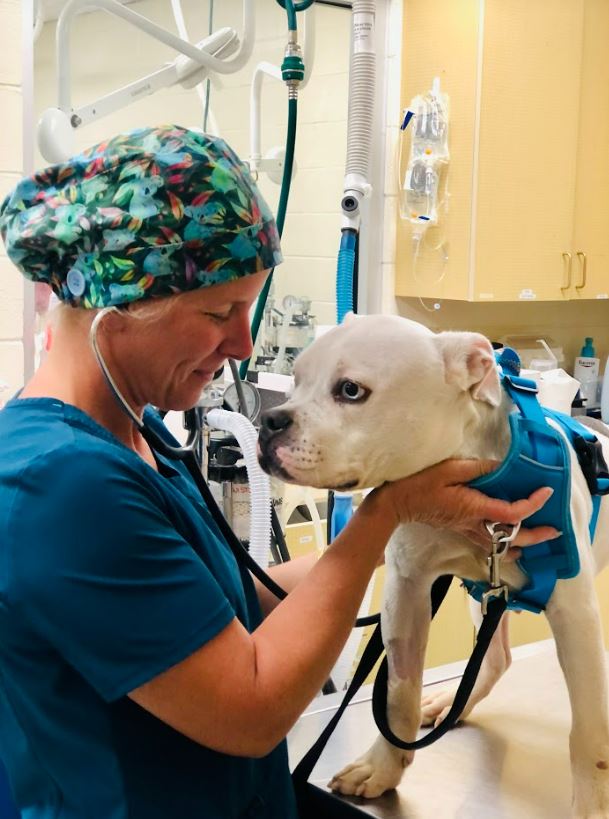 While PJ has been through a lot of trauma, thankfully his story has a happy ending.
In a July 11 update, MSPCA-Angell reported that PJ, also nicknamed "Pickles," was cured of his Parovirus and back to a healthy weight.
And best of all, he's been adopted!
"PJ is going to a home in Rhode Island with his new owners Richard and Nicole, and their children," MSPCA-Angell wrote. "He'll also have another dog to keep him company."
While things worked out great for PJ in the end, it's easy to think how things could've gone badly if the sick dog had not been found in time. The MSPCA stressed again that people unable to care for their pets should seek resources.
"PJ's case is still under investigation, but it underscores the importance of seeking assistance when an owner is in need of support for their pet," they wrote.
We're so glad PJ is back in good health and has a new, loving home! Share this amazing news!