A dog owned by a COVID-19 infected woman is the second dog in Hong Kong to contract the potentially deadly virus.
The 2-year-old German Shepherd dog is said to be owned by a 30-year-old woman in the Pok Fu Lam area and is being quarantined at a government facility, according to the South China Morning Post.
The case is likely to be human to animal transmission and there is still no evidence that animals can pass the virus to humans, according to the Agriculture, Fisheries and Conservation Department, as per the New York Post.
Another dog from the same home, a 4-year-old mixed breed, was also put in quarantine but tested negative, Hong Kong's animal welfare authority said, as per the New York post.
The news comes just days after the first known dog to contract the virus, a 17-year-old Pomeranian also in Hong Kong, died after returning home from quarantine.
"It is very likely that the two positive cases [in Hong Kong] are examples of human-to-dog transmission," Professor Malik Peiris, a public health virologist at the University of Hong Kong told the outlet.
'Four cats under quarantine'
"The department will continue to closely monitor both dogs and conduct repeated tests on the animals," the spokesman said.
Along with the dogs, four cats are also under quarantine, according to the New York Post.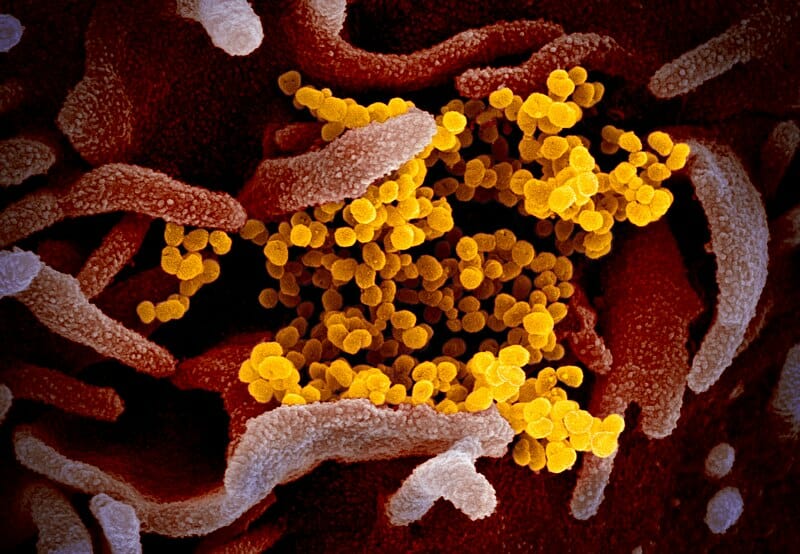 This story highlights how little we know about the virus so keep your distance, keep those hands clean and stay safe.
Please share