Yesterday was the funeral for Queen Elizabeth II, marking the end of a 10-day mourning period in the UK, and the end of an era for Britain. Elizabeth II reigned for 70 years, longer than anyone in British history.
Her funeral was attended by thousands of mourners, and watched by millions more around the world. It will certainly go down as one of the most-watched funerals in history.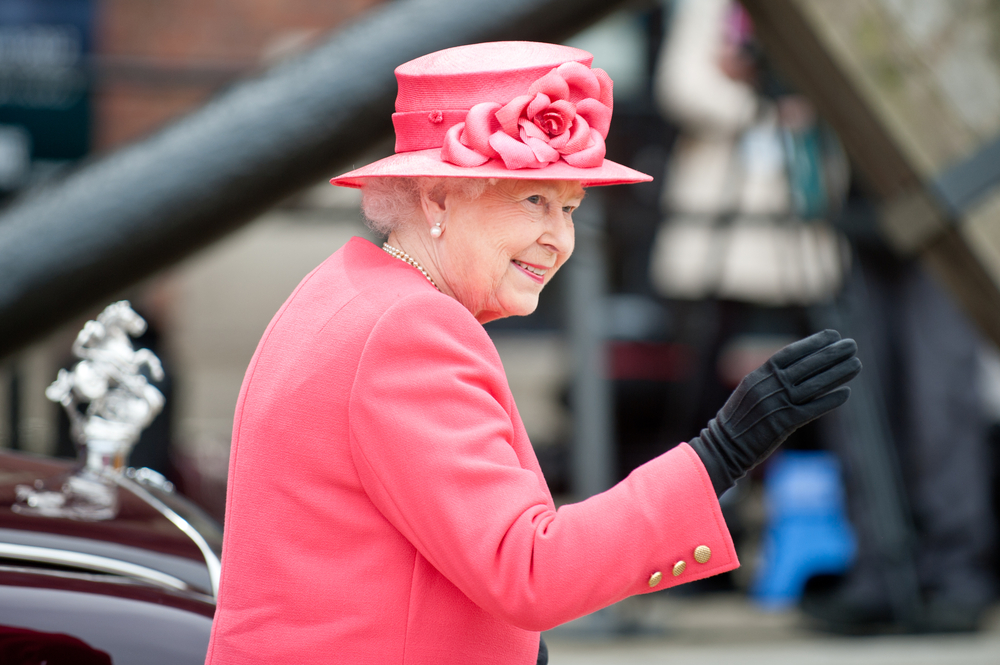 And for animal lovers watching the ceremony, it was the surprise appearance of some of the Queen's beloved pets that truly stood out as a bittersweet moment.
The Queen's corgis attend her funeral
During her lifetime, the Queen was perhaps the most famous pet owner in the world. In addition to technically owning all of Britain's swans, she kept many animals over the years, including horses and, most famously, her beloved corgis.
The Queen always had a few corgis and dorgis by her side, owning more than 30 throughout her adult life. At the time of her death, she had two pembroke welsh corgis — Muick and Sandy — who were given to her as a gift to cheer her up following the death of her husband Prince Philip.
And the two corgis were among the thousands lined up on the funeral route yesterday, seen outside Windsor Castle, in the care of two members of the royal staff.
The two dogs won hearts around the world as they watched their royal owner pass by, as if saying goodbye one last time.
We've seen many stories that show how dogs seem to understand when their owner has died, and even seem to grieve at their funeral. Given how faithful the Queen was to her dogs over the years, it's easy to imagine her corgis really were paying their respects.
The location is significant as well: Windsor Castle was a favorite place of Queen Elizabeth, who preferred it over the official residence Buckingham Palace. The spacious estate was where she could go for some leisure time, including spending time with her dogs and horses.
"It's wonderful when she gets a few days of non-duty she can do the things she likes, and that is, being a country person, going for walks with the dogs, and thinking about doggy and horsy things," her cousin Margaret Rhodes once told BBC.
Emma the pony pays her respects
The corgis weren't the only of the Queen's animals to be seen along the funeral route. Her horse, Emma, was also seen at Windsor.
The Fell pony stood in attention, and was seen with her head down as if bowing in respect as the coffin went by. She had a saddle but no rider, as if signifying that the pony had lost her one true owner.
The pony — known officially as Carltonlima Emma but usually just called Emma — was known to be one of the Queen's favorite horses, and she rode the horse at Windsor into her 90s.
Her passion for horses was nearly as well-known as her love for corgis. One of her favorite pastimes throughout her reign was breeding and racing horses. She was a patron of the Fell Pony Society and commissioner-in-chief of the Royal Canadian Mounted Police.
Even as her health issues caused her to skip some of her royal duties, she still made an appearance at the Royal Windsor Horse Show this year.
The Queen's lifelong love of dogs
Corgis have been a big part of Elizabeth's life, even before her reign as queen. The royals first got a Corgi in 1933, when Elizabeth's father and predecessor, George VI (though he was Duke of York at the time) brought home a dog named Dookie.
According to BBC, Dookie was actually quite temperamental, but Elizabeth seemed to have a special bond with him.
The Queen then got a Pembroke Welsh corgi of her own, named Susan, for her 18th birthday.
According to BBC, Susan gatecrashed the wedding of the Queen and her husband Prince Philip by sneaking beneath a rug in the royal carriage.
Susan died in 1959, at nearly 15 years old. She was buried at Sandringham House, a royal estate, and her epitaph called her "the faithful companion of the Queen."
"I had always dreaded losing her, but I am ever so thankful that her suffering was so mercifully short," the Queen wrote.
But Susan left quite a legacy: over the next few decades, the Queen owned more than 30 corgis, all descendants of her first dog.
From 1933 to 2018, the Queen always owned at least one corgi, and frequently owned many at a time. She took the dogs with her on her travels, and they lived in a special "Corgi room" in Buckingham Palace where they slept in wicker beds. The Queen cared for them herself, and reportedly made them biscuits at Christmastime.
These dogs certainly got the royal treatment, and became an iconic part of the Queen's image throughout her life.
Prince Philip was reportedly less fond of the dogs, but for Elizabeth they were an important part of her life. Like so many people, she found a lot of comfort in the dogs, and because they had a connection to her late father and her childhood, they were a connection to the simpler days of her youth.
"Her corgis are hugely important to her," Royal biographer Penny Junor told the Daily Mail. "They have over the years been closer to her than any human being. The corgis are intensely loyal and loving and they have never let her down."
And as the UK's head of state and an emblem of Britain itself, it's fitting that the Queen had such a connection with a distinctly British dog. Corgis originate from Wales, a neighbor of England and part of the UK. The breed was uncommon in England when they became the royal dogs, but the Queen helped popularize corgis around the world.
In addition to purebred Pembroke Welsh Corgis, the Queen also had a number of "dorgis," which were corgis bred with daschshunds.
The corgis and dorgis received international celebrity status in 2016, when they appeared with Queen Elizabeth on the cover of Vanity Fair, photographed by Annie Leibovitz. The dogs at the time were Holly, Willow, Vulcan and Candy.
The corgis cheer up a war hero
The corgis definitely had a way of making an impression on people — and the Queen knew better than anyone that sometimes, a little love from a dog is all you really need.
In one memorable story, Welsh surgeon Dr. David Nott recalled meeting Queen Elizabeth in 2012 after receiving the Order of the British Empire.
Dr. Nott volunteers in dangerous areas like war zones, and had just returned from Aleppo, Syria. Meeting with the queen, and recalling his wartime experiences, was taking an emotional toll on him, and Her Majesty could tell.
So instead of talking, the Queen brought in her dogs.
"They ran all the way around the room and they were barking and shouting, and two or three of them went under her legs," Nott recalled while speaking at the Hay Festival.
The Queen then picked up a biscuit and broke it in two, handing half to the doctor. Nott was, at first, confused by the gift.
"I thought, 'Do I eat it?', and she said, 'No, no, they're for the dog,'" Nott said.
The two then spent 20 minutes petting and feeding the corgis, bonding over their love for dogs. By the end, it became clear that the Queen brought the dogs in as a comforting gesture, after realizing he did not want to talk about his wartime experiences.
"There, that's so much better than talking, isn't it?" Nott recalled the Queen asking him.
The end of the corgis
For over seven decades, the Queen owned more than 30 corgis. As they passed on, they were buried with their ancestor Susan at the "corgi graveyard" at Sandringham.
The royal family consistently bred the dogs for decades, ensuring that the Queen would always have plenty of pet dogs. However, it all came to an end in 2018 — at Queen Elizabeth's request.
Why did she give up on her beloved corgis all of a sudden? Because, as the monarch got into her 90s, she realized she did not want to leave a young corgi pup behind after her death.
After her dorgi Vulcan died in 2018, she was left with just one remaining dog, Candy. It seemed like Candy would be the final royal corgi.
"It would be unthinkable for her not to have any," a source told the Daily Mail. "It's like the Tower of London not having any ravens."
However, in 2021, Queen Elizabeth's longtime husband Prince Philip died at the age of 99. The Queen was left heartbroken in mourning — so her family got her some new dogs to cheer her up.
Her son Prince Andrew and his daughters, Beatrice and Eugenie, gifted her a dorgi named Fergus and a corgi named Muick. Sadly, Fergus died suddenly of a heart defect five months later, but she received another gift corgi puppy, named Sandy, to be a companion to Muick in June 2021.
"The puppies were brought in to cheer her up during a very difficult period," a royal source told The Sun. "Everyone concerned is upset as this comes so soon after she lost her husband."
What happens to the royal dogs now?
Because of their international fame, and the fact that the Queen was so concerned about the royal corgis outliving her, the fate of the royal dogs has been one of the big questions following Queen Elizabeth's death.
But rest assured, the dogs are reportedly staying in the family. Prince Andrew and his former wife Sarah Ferguson — the Duke and Duchess of York — will be taking in Muick and Sandy. According to the New York Times, the dogs will be well taken care of at their country estate, the Royal Lodge in Windsor.
It hasn't been reported yet what will happen to Candy, the last of the Queen's bred corgis, and Lissy, her cocker spaniel. But we are sure these royal dogs will continue to be well taken care of, and probably adopted by one of Elizabeth's relatives.
Rest in peace, Queen Elizabeth. In addition to being a historic, long-reigning monarch, she was also a dedicated lover of animals. We are sure her surviving pets and horses will miss her dearly.
Please share this story to pay respects to the late Queen.