While we know that all dogs have the basic instincts to eat and survive, their wants and need beyond those things differ from dog to dog.
Some dogs are bred to perform instinctive tasks to keep others safe while others are just natural heroes ready to step in and save the day at whatever cost.
Zeus was just 8 months old when his instinct for danger kicked in. His actions led to the sacrifice of his own life and while a couple mourns his loss, they will be forever thankful to him for protecting their children.
The puppy pit bull was outside playing in the yard of the family home in Sumter County, Florida when he started to behave strangely.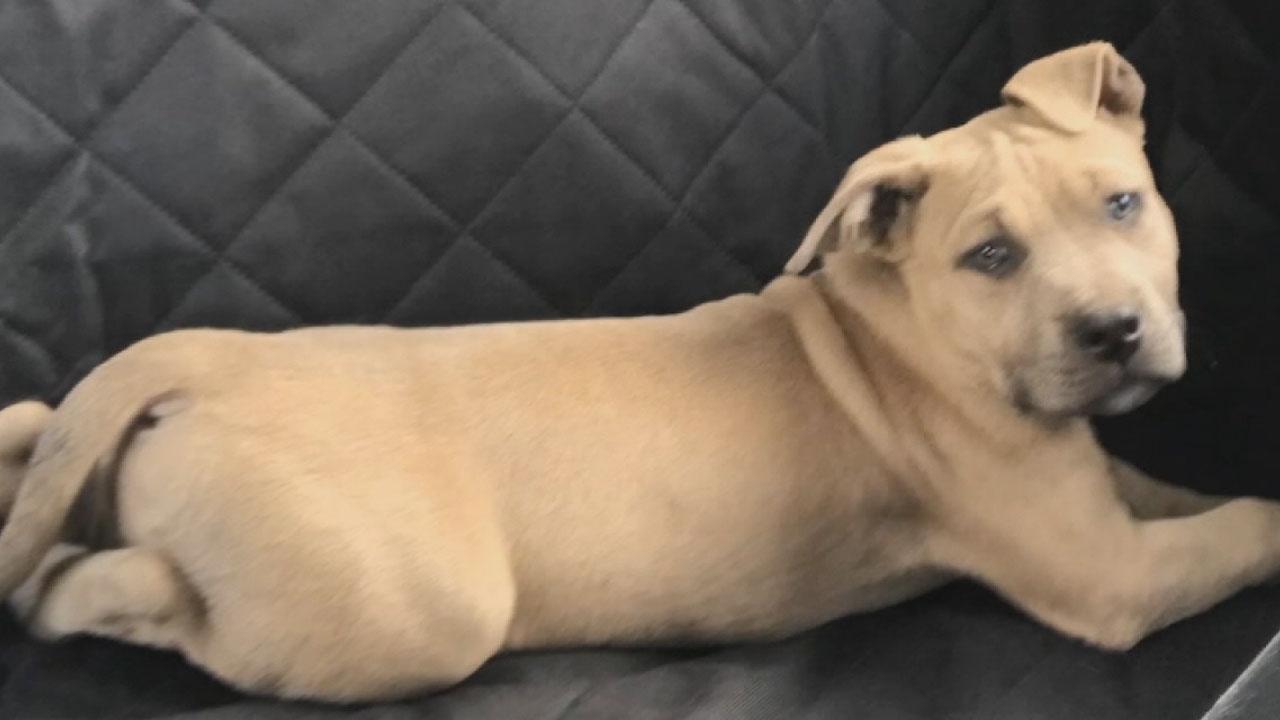 He started throwing something that looked like a rope around in his teeth as if to get it away. It was then that he lay on the floor and started to look unwell.
The son hadn't noticed a coral snake coming toward him, but the heroic Zeus had jumped in to protect him.
Coral snakes are highly toxic and a bite can result in a paralysis of the breathing muscles in the victim. There is usually only mild pain, but respiratory failure can occur within hours.
"All of a sudden, he started attacking the snake which was close to my son and he was bit four times. I knew when he first came in that something was wrong and (it) was very traumatic because I knew he was dying," dad Gary Richardson told FOX 35.
Mom Gina rushed Zeus to the vet while his dad stayed home with the kids. "We just knew the anti-venom was going to work," Gary added.
Despite responding quickly to Zeus' snake bites and rushing him to the veterinary clinic, he still succumbed to the snake's venom.
'Owe my son's life to him'
Gina Richardson, who described Zeus as a "member of the family," said that Zeus' death "just killed us."
She told FOX 35 that her children didn't get a chance to say goodbye to their beloved pet who died on the birthday of her son that he saved.
Gina said the pit bull breed did have a bad reputation but if they are aggressive it's usually because they're mistreated adding: "If you treat them right, they would give their life for you and I owe my son's life to him."
Rest in peace, sweet Zeus. You died a hero.
Please share to help send our love and support to his grieving family.