As the country gets ready for the next President of the United States and a new family moves into the White House a surprise resident will be joining them.
Joe Biden and his wife Jill will be moving into the White House with their two German Shepherd dogs Major and Champ with Major set to be the first rescue dog to live in the White House.
On January 20, 2021, Joe Biden will be inaugurated as the 46th president of the United States with pets finally returning to the White House after President Trump became the first president not to have a pet in the White House in 120 years.
According to NBC News 77-year-old Biden and wife Dr Jill Biden fostered Major through the Delaware Humane Association after their daughter, Ashley Blazer Biden, introduced them to a litter of puppies in 2018.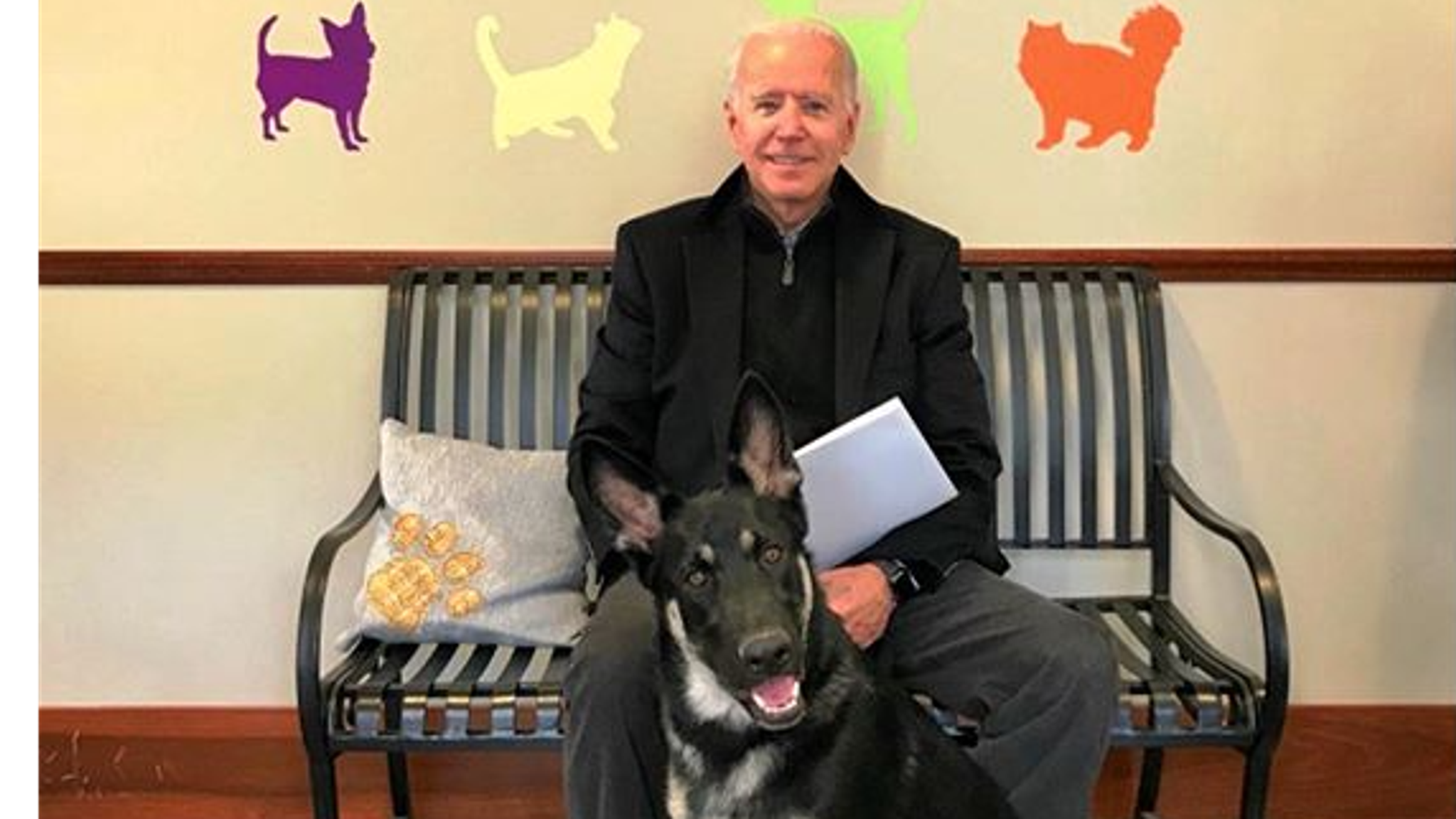 The couple originally intended to give Major a temporary home but when the time came they couldn't part with him and gave him a permanent home alongside their other German Shepherd Champ who has been with them since 2008.
After the Bidens decided to keep Champ a post from the Delaware Humane Association, where Major had come from, read:
"Today is Major's lucky day! Not only did Major find his forever home, but he got adopted by Vice President Joe Biden & Dr. Jill Biden!
"The Bidens have gotten to know Major while fostering him and are now ready to make the adoption official. Best of luck and thank you for being one of our Friends for life!"
The Biden's first German Shepherd dog Champ lived with the Bidens at One Observatory Circle in Washington with them during Barack Obama's administration, when Biden served as vice-president.
When it was time for the family to leave the vice-presidential residence in 2017 Jill Biden told the Washington Post: "Of all of us, Champ is going to have the hardest time leaving this place.
"Champ has a built-in family here 24 hours a day with all the staff and security guards that keep little dog biscuits on hand for him."
I can't wait to see this family and their two beautiful dogs in the White House. I wonder what the adorable hounds will make of their new residence.
Please share if you too are excited to see dogs again in the White House.