The bond between a child and their pet can be very important for their development, not to mention their emotional well being.
For 4-year-old Maci Hopkins, she and her dog Kendal had been inseparable from the start.
They followed each other around and Kendal was a trusted companion, keeping her company, always ready for hugs and never left her side.
"She often laid next to Maci while she played," Maci's mom Crystal Hopkins, from Bristol, Connecticut, told The Dodo. "Maci would stop out of the blue and rub Kendal or give a quick hug and say, 'I love you, you're a good girl.'"
Sadly, sweet Kendal was an older dog with a number of health issues and at 13 years old the family faced the heartbreaking loss of their sweet hound. Her death hit Maci the hardest.
"She got very upset," Crystal said.
Crystal said she had to explain to Maci that Kendal had gone to a wonderful place and was having so much fun in dog heaven.
"After she calmed down, she said she wanted to draw Kendal a picture and give it to her in heaven.
'She loves and misses her'
"Maci says it said she loves her and misses her," Crystal said. "After we addressed it to heaven, I told her she can give it to our mailman."
Maci told their mailman, Kenneth Rodin who was filling in for the regular carrier, what the letter was and how important it was that it reached Kendal in heaven.
"I took it and I said I will take the letter and send it up to heaven for you," Kenneth told NBC Connecticut online.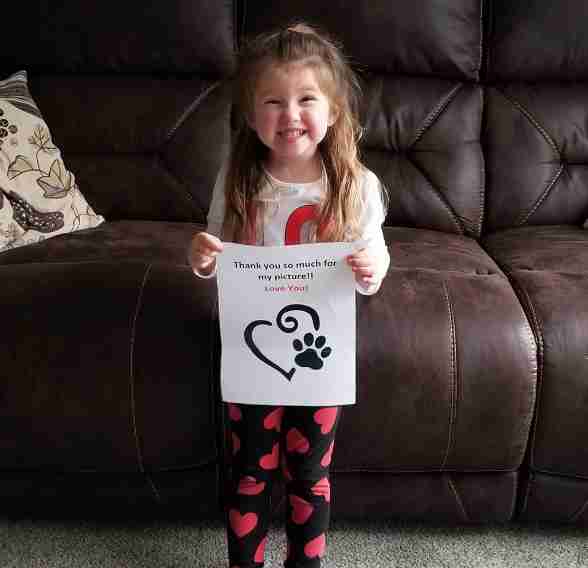 The next day, the regular mailman arrived with a letter in return.
"When we told her she got a letter back, she hugged it," Crystal said.
"She told us it says Kendal loves her, misses her and that she will always be in her heart."
'It made her very happy'
Crystal will forever be grateful to the big-hearted postal worker who helped her daughter heal from the loss of her beloved dog.
"That day, she seemed to be a little more like her happy-go-lucky self," she said. "It made her very happy."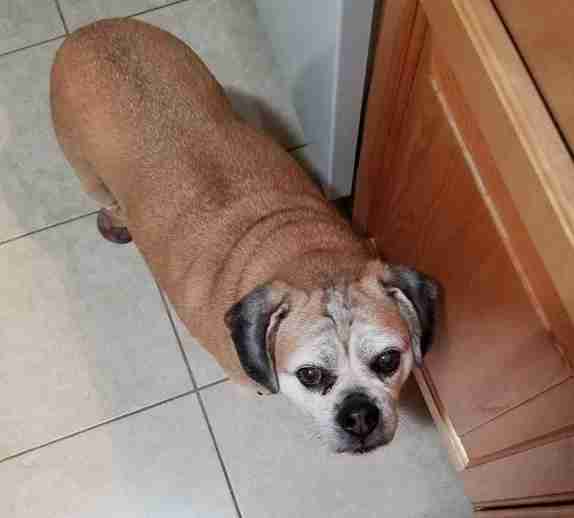 What a wonderful mailman! Please share to pay tribute to this very thoughtful man and all the mail delivery workers who are providing even more of a lifeline during these tough times. We salute you all.