The ignorance and cruelty of those dog owners who just abandon their pets is beyond me.
While dumping them without access to food and shelter and exposing them to all kinds of dangers, there is also the risk of long-term psychological stress from being abandoned.
A puppy, later called Samantha, was dumped by her owner in a parking lot and waited in vain for days for her owner to return.
Dog refused to leave the parking lot
She howled day and night showing just how much some dog owners really don't deserve these loyal and loving creatures.
Samantha caught the attention of Mary Murphy of Arrow Dog Rescue, who heard her cries in the parking lot where she refused to move in Memphis, Tennessee.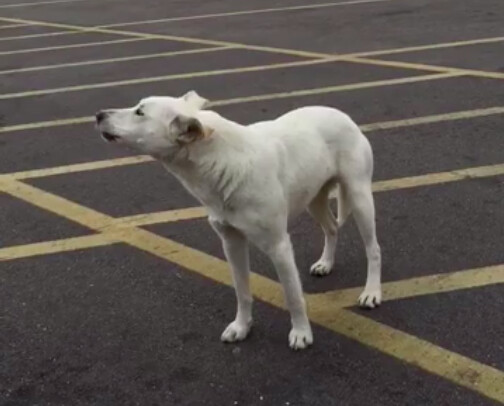 Mary knew after so many days there was no chance her cruel owner would return but rescuing Samantha would not be easy as this determined puppy would not give up the wait for her owner.
She recorded a video of the homesick pup howling and sent it to her rescue center; she then spent three days trying to win the dog's trust, according to I Love My Dog So Much.
She waited for nine days
At first the frightened pooch wouldn't let anyone near her, only interested in her owner coming back and taking her home. So Mary decided to bring her own dog along and try and win her trust.
Thankfully her patience and perseverance paid off and nine days after Samantha was abandoned she allowed Mary to approach her. Eventually Samantha trusted Mary enough to go with her and she was taken to the Arrow Dog Rescue Center.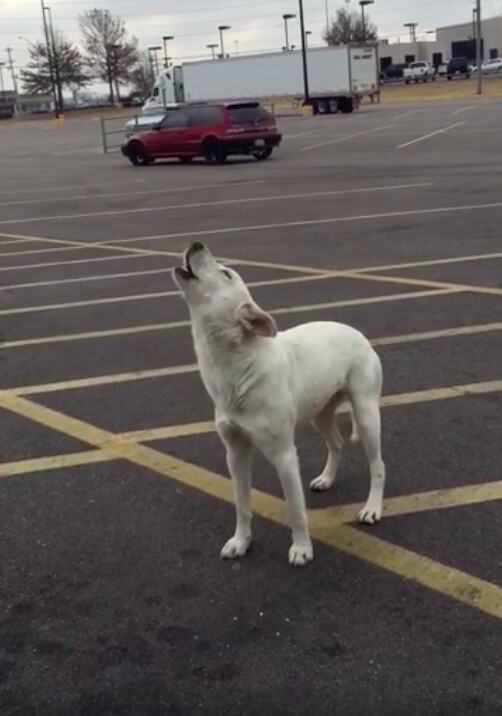 Her story was shared on social media and it wasn't long before the center was inundated with offers to give Samantha a new home.
Shelter volunteers found the perfect match for Samantha but unfortunately she was still traumatized from her heart-wrenching ordeal.
Thankfully her new owners extended the same patience and perseverance that Mary had in gaining Samantha's trust and today this sweet hound no longer has the fears and uncertainty she arrived with.
Samantha's story shows just how loyal dogs are, no matter how badly they are treated; dog owners have to be committed or risk causing deep psychological wounds should they decide they can't keep their pet.
Thankfully there are animal heroes out there who understand dogs and will do all it takes to ensure they live happy lives. Please share to thank them all.